"With FINBOA, all the pieces of the puzzle (the dispute form, claim status, how much provisional credit a customer received, when it was received) were all in one place for employees to access."

- Deposit Operations Fraud Specialist

"After implementing FINBOA my operations changed completely. I will never go back."

- Jennifer Rudd, Oconee State Bank.

"I was recognized by my board thanks to
the results I delivered using FINBOA."

- Jessica Quick, Security First Bank
FINBOA Digital Process Automation
Transform Your Financial Back Office with Automation
Eliminate or delay the need for additional staff
Make it easier to staff back office functions
Quickly analyze and adapt
Roll out new products faster
Improve customer experience
Reduce risk and losses related to non-compliance
Benefits of Digital Process Automation
Eliminate paper forms

Improve Customer Experience with eSignatures

Reduce error rates

Reduces losses related to non-compliance

Access across your entire enterprise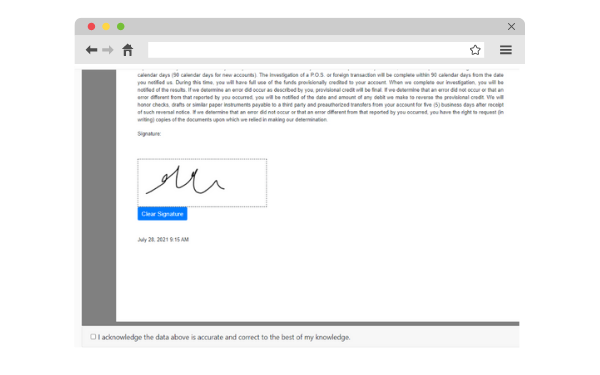 Digital Process Automation
We're here to help.
Schedule a no-obligation session with a member of our team. We can help you chart your transformation journey, build the business case and complete a custom ROI analysis.
Growth in Digital Payments and Fraud Are Driving the Need for Automation in the Back Office
Exponential growth of online transactions and identity theft are pushing financial institutions to rethink back office automation for dispute tracking.